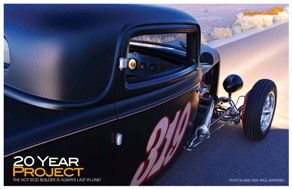 20 Year Project
The hot rod builder is always last in line!
Photos & Words: Paul Martinez
Michael Young, owner of Street Rods by Michael is no different than 99% of all hot rod shop owners, in that they will start a project to have their own hot rod and what happens along the way? A customer comes in, wants to buy the project in whatever stage it may be in and it now becomes a paying customer's car. We all understand the scenario "money talks".